Nissei PS40Ton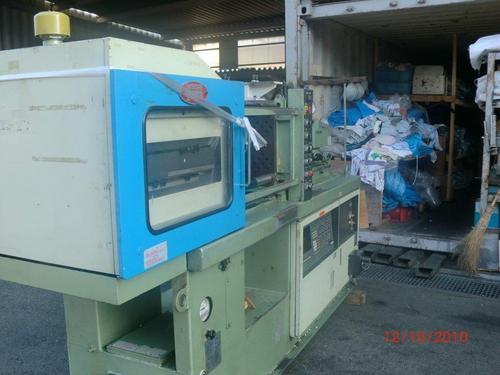 Nissei PS40Ton
Product Description
Nissei PS40Ton

Plastic Industrial Injection Molding Machine

We are engaged in offering fully automatic plastic industrial injection molding machines which are equipped with platens designed under finite element analysis. Used for industrial electric products, these fully automatic plastic injection molding machines use advanced five point power increased structure.

These products find application in industries, offices and abodes for multiple purposes. We can customize our range as per the specifications and demands of our clients.
Plastic Injection Molding Machine

We provide the range of fully automatic plastic injection molding machines to our customers. We offer these products in global market within definite time and at affordable prices, with following specifications:


| | | |
| --- | --- | --- |
| Make | NISSEI | NISSEI80TON |
| Model | FE80TON | |
| Making Year | | 1991 |
| clamping forc | | 80 |
| screw diameter | mm | 32 |
| shot weight PS | g | 100 |
| shot volume | cm | 120 |
| injection pressure | kgf/1/2 | 1640 |
| tie bar distance H x V | mm | 375 x 375 |
| mould height min | mm | 300 |
| mould opening stroke | mm | 350 |
| Total Opening ( Daylight) | mm | 450 |
| Ejector stroke | mm | 80 |
| Ejector Force | Ton | 8.3 |
| main motor | Kw | 15 |
| heating total Load | Kw | 6.6 |
| machine weight | Ton | 3.4 |
| dimensions of the machine L x W x H | m | 4.95 x 1.4 x 1.2 |
| Oil Tank | | 300 |